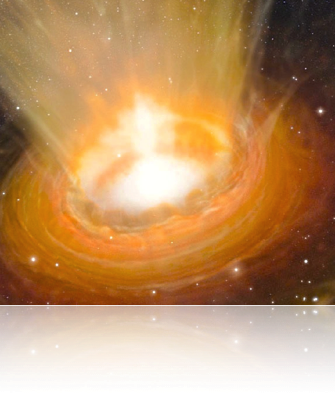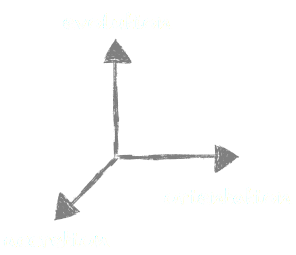 Illustration: M. Kornmesser / ESO
The conference will be held at the University of Southampton Winchester School of Arts in Winchester, UK. This is located at the end of Park Avenue and very easy to find. Please use the map above to navigate. Upon arrival, signs will guide you to the West Lecture Theatre.
Arriving by Train
Winchester station is a 10 minute walk from both the Winchester School of Art and Winchester town centre, and is on the mainline from London.
Arriving by car
Winchester is a 5 minute drive from the M3, junctions 9 and 10 (when driving from the North and South, respectively).
Arriving by plane
Winchester is only 1 hour by train from London, but for participants arriving from the main Heathrow airport it is easiest to take a coach which takes ~1 hour and can be booked in advance from:
http://www.nationalexpress.com/wherewego/airports/heathrow-airport.aspx
Alternatively one can take the railair coach to either Woking or Reading and then catch the train to Winchester, or take the London Underground to Victoria train station and catch the train from there (usually via Clapham Junction). Train times can be found at:
http://www.nationalrail.co.uk/
From Gatwick airport, it is simplest to get the train to Clapham Junction and then change to Winchester (journey time ~2.5 hours), or one can take a National Express coach and change at Heathrow for a similar journey time.
Much closer to Winchester, Southampton airport is an international airport with direct flights from many destinations across Europe (mainly served by Flybe), and it only takes 10 minutes to reach Winchester by train, from the station at the airport. If you fly in from overseas and want to use Southampton airport, you may want to consider flying into Paris CDG or Amsterdam.
Note: If you want to use private transport from the London airports, we advise you to not use normal taxis, since they charge quite a lot for the trip to Winchester. Instead, we would recommend to use an airport shuttle service. One possibility that we are familiar with is English Rose
http://www.englishrosecollection.co.uk
The cost is approximately £70-80 for a one-way trip and you may share rides to reduce costs if you can organise this.