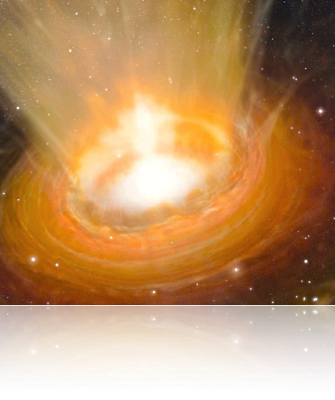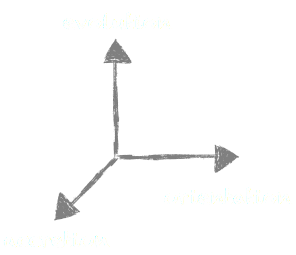 Illustration: M. Kornmesser / ESO
Pubs are an integral part of British culture, as a place to meet friends for a chat, have a drink and perhaps some food. Many serve traditional British food and most have a good selection of traditional British beers on offer, as well as the more usual selection of drinks. Like all British towns and cities, Winchester has a large number of pubs - below is a selection of some of the more interesting ones, some of which we will be visiting on our "Tour of the Pubs of Winchester" (or "pub crawl") on Monday, 14th September.
The Black Boy
An interesting, quirky pub, furnished with old tables and chairs, and decorated with an eclectic mix of art, clutter and taxidermy. Serves food as well as a good selection of beers.
The Eclipse Inn
A small, comfortable, very old and very traditional pub with a great atmosphere. The premises has existed in Winchester since around 1540, and today retains a traditional charm rare amongst city centre pubs. Only serves drinks in the evening - good selection of beers!
The Wykeham Arms
Since 1755, when it was a coaching inn, there has been a pub on the site of the Wykeham Arms - Lord Nelson himself was said to have stayed here on his way to Portsmouth. By the mid-1900s it had become the somewhat avant-garde Fleur-de-lys bar, set right across the road from Winchester's then-famous red light district. Nowadays it is a more traditional establishment, full of British memorabilia and partly furnished with Victorian school desks. Serves food and a good selection of beers.
The Royal Oak
The Royal Oak Pub is housed in a building built around 1630, but it is believed that there has been a pub on the site for over a thousand years, making it one of the oldest in England. The building also boasts plenty of royal history - it is believed that King Edward the Confessor (1003-1066) spent significant time there in his early years. Royalist supporters during Oliver Cromwell's rule frequented the property - reflected via 'Royal' attribution after Charles II's restoration to the throne.
The earliest royal connection with the Royal Oak dates to 1002 when King Ethelred the Unready, whose son, to be King Edward the Confessor, almost certainly spent part of his early years on the property.
During Oliver Cromwell's rule the Royal Oak was a notorious haunt of the city's royalist supporters. Following the restoration of Charles II to the throne the inn gained its present name.
The pub has recently been refurbished, creating a mixture of modern and old styles. Serves food and a good selection of beers!